Development Planning Office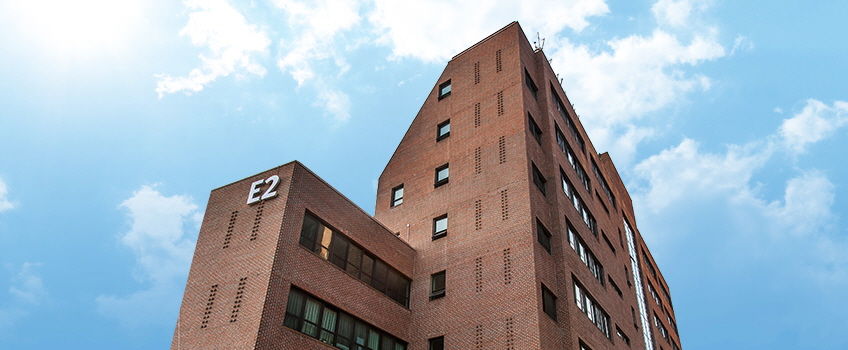 Development Planning Office
Tel: +82-42-630-9140, +82-42-629-6561
Location: East Campus International Management Center (E2) #205
Establishment Purpose
hen you are admitted into Woosong College, you can use various special education programs such as personality education, career counseling, psychological counseling, academic counseling, employment consultation, business program, language support program during your enrollment as well as after your graduation. It has been established and operating since August 2014 for various consultations to be received free of charge at anytime and anywhere.
---
Program Guide
4-WAY non-stop consultation system
It is a professional counseling system with a team of four experts, including one academic supervisor, 1 person from the student coaching center, 1 person from the personality development center, and 1 person from the student experience development center, to constitute one counseling team for all students in the responsible department, from admission to employment after graduation, all counseling including school life, career, employment, etc. are implemented non-stop.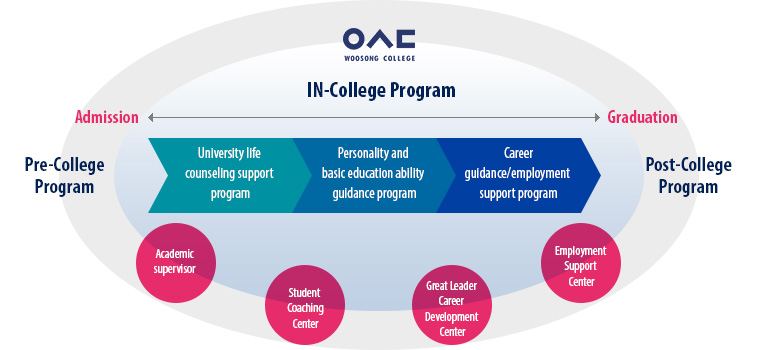 University development planning duties support
Mid-to-long-term university development plan establishment and operation support
University specialization plan establishment and operation support
University basic competency diagnosis and job analysis support
University adaptation ability improvement duties
Freshmen and enrolled student recruitment rate improvement program development and operation
4-WAY non-stop counseling program operation plan establishment
4-WAY non-stop counseling program operation
4-WAY counseling result report and analysis
University awareness improvement program development and support
University indicator management
National university information corporation data analysis and management support
University formula index improvement measure development and management support
University evaluation index monitoring and management support