Sol International School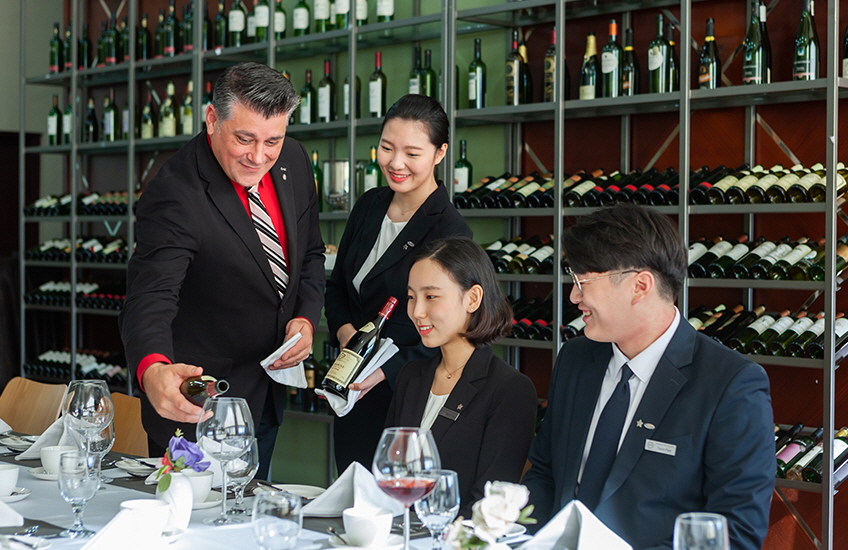 Sol International Hotel & Foodservice Department
Office: Student Union Building (W16) 403
Tel: +82-42-629-6870
Hompage
FaceBook
Contact Us
Vision & Objectives
Only one of Australia's leading hotel school bachelor's degree programs in three years
Minimize the costs of studying in Australia with a paid internship
Strengthening the competitiveness of employment in overseas hotel dining areas that specializes in cooking out food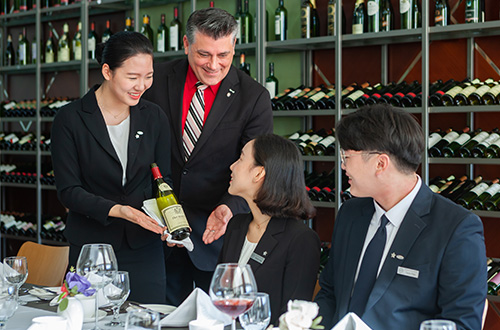 Australian ICHM University and Dual Degree Program Bachelor degree in Australia within 3 years
Global Hotel Dining is a global specialization course aimed at fostering authentic hoteliers who will play an active role as a world-class hotel. We provide a wide range of employment opportunities both at home and abroad by operating a certified Australian hotel management curriculum certified by the Swiss Hotel Association to grow into a global leader in hospitality with world-class practical skills.
Australian ICHM College Track (English Track)
Acquisition of two degrees in three years: ICHM University of Australia and "2 + 1" dual degree program
After obtaining a bachelor's degree, you can obtain a bachelor's degree in Hotel Management (BBHM) and Swiss Hotel Association in ICHM University of Australia
ICHM University's Hotel Management Curriculum in Australia in English
Global internship program: paid internship at a first-class hotel
Foreign faculty composed of the world's leading hotel management colleges and hotel management executives
※ The International College of Hotel Management (ICHM)
Located in Adelaide, Australia
The Swiss Hotel Association, which runs the Lausanne Hotel School, the world's best hotel school (SHA, Swiss Hotel Association) is the only hotel management organization outside Europe
Established network with more than 100 hotels in the world
Strengthening Food & Beverage Practice
Basic Cooking, World Authentic Cooking Course Chef Instruction
Beverage (wine, cocktail, coffee, etc.) of foreign professors from Ritz-Carlton hotel food manager
Overseas Limited Hotel Internship: Food & Beverage Service & Cooking Service
Government-of-the-art laboratory and lecture system at international level

---
Industry Internship
ICHM offers paid internship opportunities for a variety of duties such as front desk, food and beverage part, and guest room management in a first class hotel in Australia, Asia, Europe, etc. for 6 months after 6 months theoretical class. By providing services and communication with foreign customers in the field of actual business, the company will be able to develop its foreign language ability and hospitality practical ability to international level, thereby making it highly competitive in overseas employment in the future. You will receive an Australian $ 15,000-18,000 salary for six months.
---
Career Pathway
| | | | | | | | |
| --- | --- | --- | --- | --- | --- | --- | --- |
| | | | | | | | |
| | New employee | Staff | Specialist | Manager | Head of Department | Chief Manager | |
| | | | | | | | |
| Year | | 1-2 | 3 | 6 | 10 | 15-20 | |
---
Department Specialization
ICHM - Get a world-class diploma One program, two degrees
ICHM prepares students to work at the top of the world hotel industry. ICHM students enjoy exceptional career opportunities, and graduates have jobs in which hoteliers from around the world are enthusiastic. During their studies at ICHM, students complete special courses consisting of a Bachelor of Business (Hotel Management) and an International Hotel Management (Swiss Hotel Association). ICHM students take classes at the Regency Campus on the beautiful Adelaide beach for six months each year and paid internships at world-class hotels for the remaining six months.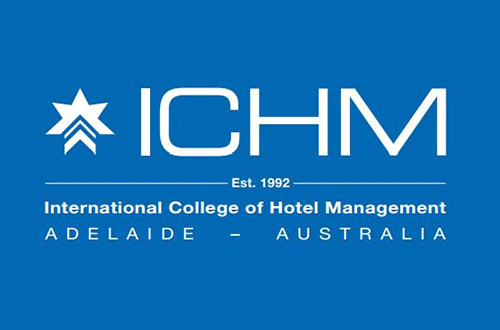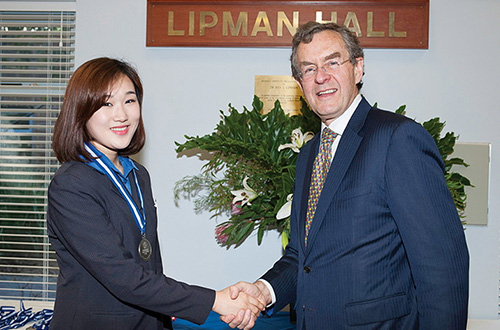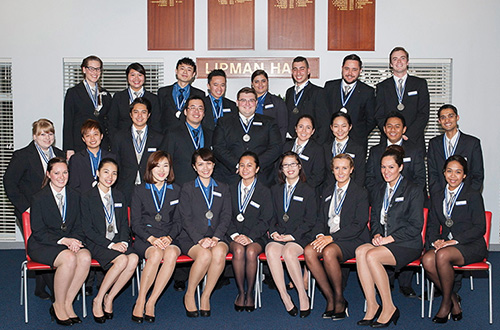 ICHM study abroad
ICHM graduates can complete 20 to 24 months of practical experience with two degrees. Professional staff uses real and virtual situations to provide lectures.
ICHM has world-class hands-on and training facilities, classrooms and individual instructional facilities to provide a vibrant learning environment.
Global internship program: paid internship at a first-class hotel
After graduation, international students will be offered employment opportunities at an Australian first class hotel.
Paid internship
Students will work at a hotel, resort, or similar hotel resort for one semester each year.
Industry training gives you the opportunity to apply what you have learned in the classroom to your practice through in-depth work experience.
Students will have an invaluable opportunity to build a network of relationships within the industry while having a valuable insight into their various career possibilities.
---
Employment after Graduation
Hotels in the hotel: World-class hotel front desk, concierge, franchise hotel, resort
Restaurants: Restaurants in the hotel, chain restaurants in the country and abroad, wine bars, cafes and establishments
Tourism sector: tourist companies, travel agencies, airlines, airports, duty free shops, convention centers, duty free shops, department stores, theme parks, etc.
---
Certifications
Hotel Services, Cooking Technician (Form), Sommelier, Barista, ServSafe, IELTS, TOEIC, TOEIC Speaking, SMAT, American Hotel Association Front desk
---
Educational-industrial Cooperation