College Philosophy & Vision
College Philosophy
Enhance pride and willingness, and fulfill the pursuit of truth to establish a national foundation with thoroughly independent mentality. Cultivate personality to realize humanitarianism ideology and establish personality that can be devoted to human society. Practice profound theory by being based on the spirit of educational and cultivate a new pillar for creation of history.
---
College Principles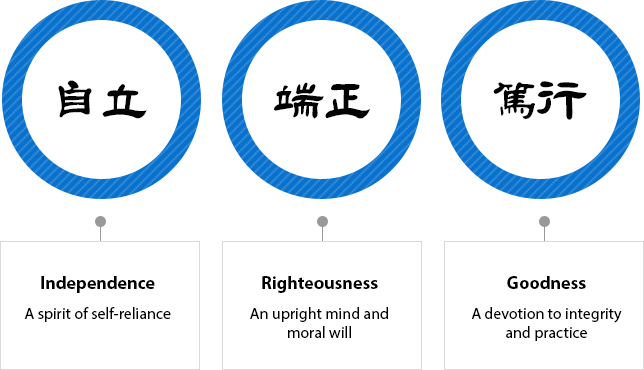 ---
Educational Objective
Woosong College shall instruct and research professional knowledge and theory needed to raise professionals who will lead national industrial development based on the fundamental principles of education of Korea.
---
Mission
Train global talents of creativeness and practical capability with the right personality and self-directed leadership
---
Vision
Excellent College for Leading Korea's best Masters!