Hotel · Catering · Cooking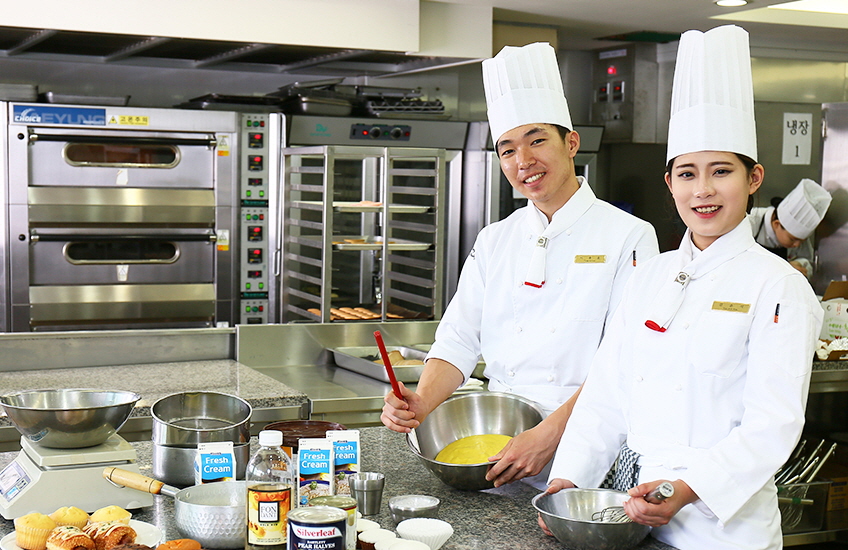 Vision & Objectives
Vision

Cultivate specialists for the pursuit of taste and health

Objectives

Cultivating global talents to lead the global confectionery bakery industry through the introduction of the intensive training course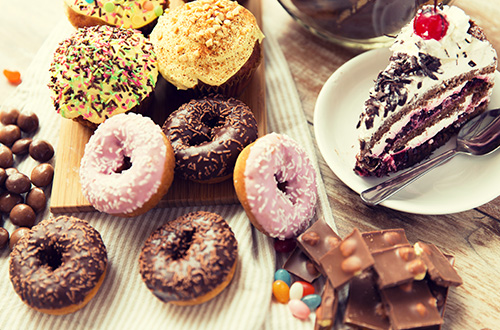 To pursue taste and health, cultivate confectionery baker to lead the 21st century confectionery baking industry
We have introduced a block-style training course, the one and only in Korean confectionery and bakery department. We cultivate specialists in confectionery and bakery fields so that we can lead 21st century's confectionery bakery industry by having a cutting-edge laboratory and lecture system. We operate an effective curriculum that fosters skills and knowledge. Through our extensive experience in the field and guidance of our foreign teachers who have an international sense, we maximize our potential as a professional.
---
Career Pathway
Production staff

Educator
Instructor
Production Manager

Development Manager
Researcher

Production Manager, Bakery Manager
Year
3
5
7
10
---
Department Specialization

The Confectionery and Baking Department intends to cultivate talented people who can maximize their competency in the confectionery bakery industry by introducing a concentrated training course to maximize efficiency according to the characteristics of the major and having a cutting-edge laboratory and lecture system.
---
Employment after Graduation
Hotel Confectionery bakery, Restaurant confectionery bakery, confectionery bakery lecturer, a large bakery and a self-employed business, a confectionery baker, a confectionery related research institute research institute, Transfer to 4-year universities, study abroad, internships, etc.
---
Certificates
Certificates
Confectionery technician, Baking technician, Coffee barista certificate, Child food cooking certificate, Cook, Decorating qualification
Baking technician, confectioner
Establishment of a qualification system to cultivate professional manpower capable of carrying out duties related to pastry and desserts with skill in baking and confectionery.
Areas of employment
Hotel confectioner, restaurant dessert confectioner, confectionery bakery cooking school lecturer, large bakery and self-employed business, franchise company confectioner, confectionery related research institute researcher, confectionery baking education institution lecturer
---
Educational-industrial Cooperation
| No. | Department Name | Educational-Industrial Cooperation |
| --- | --- | --- |
| 1 | Baking & Pastry | Romanina |
| 2 | Baking & Pastry | Banuatu |
| 3 | Baking & Pastry | Shinsegae SVN |
| 4 | Baking & Pastry | Amondie |
| 5 | Baking & Pastry | HareHare |
| 6 | Baking & Pastry | Monblanche |
| 7 | Baking & Pastry | Tous les Jours |
| 8 | Baking & Pastry | Paris Croissant |
| 9 | Baking & Pastry | Minsdome |