Hotel · Catering · Cooking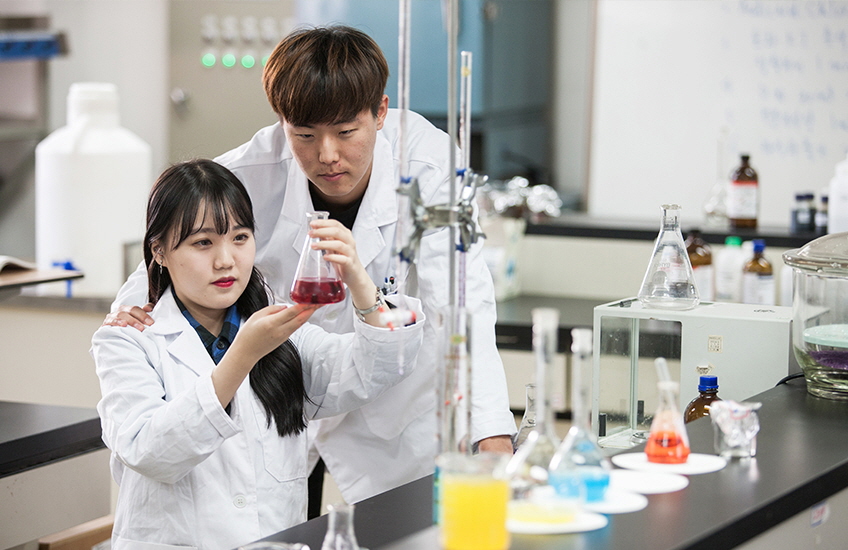 Division of Food Nutrition & Cookery
Office: Food Architecture Hall(W15) 506
Tel: +82-42-629-6150
Hompage
FaceBook
Contact Us
Vision & Objectives
Vision

Train Nutritionist and cook, leading diet culture

Objectives

Nurturing dieticians, cooks and food specialists who have theoretical and practical knowledge on food and nutrition
The Division of Food Nutrition & Cookery
The Department of Food and Nutrition Cooking emphasizes the importance of food and nutrition as well as changes in socioeconomic change and dietary culture. The need for specialization in food nutrition and cooking is demanded due to the growing interest in health of "well-being". The department learns specialized knowledge on nutrition and cooking of food, cultivates practical function, and nurtures dieticians, cooks, and food-related professionals with food-related experts who work in group meal companies and professional food service companies.
Differentiated characteristics and vision
After completing one semester of the theoretical and cooking practice lesson that is the basis of food, nutrition and cooking, it will be divided into food nutrition major and cooking science major in the first semester.
Food and Nutrition major aims to acquire two or more certifications with the aim of becoming a nutritionist, a health educator, a hygienist, a food industry expert, and a food hygiene manager.
The Department of Cooking Science is responsible for teaching cooking courses to the Woosong cooking academy and running the curriculum aiming to train excellent cooks with block style lesson.
Establish various majors and enable students to learn more specialized majors in the food and nutrition course.
A team guidance system is established between students and professors through club activities and self-study as a study group.
Provide hands-on exercise and high quality training conditions for students to have various practical experiences for preparation of competitions and exhibitions.
To cultivate talented individuals with personalities and service manners to engage in the food service industry
Nutritionists who pursue health with nutrition
With block style lesson, develop chef who creates taste through emotional and creative thinking
Cultivate practitioners of food industry with practical knowledge information corresponding to local community
Training DIETITION
Based on expertise in food and nutrition, nourishing nutrition experts who work to improve the nutrition and health of the people
Training COOK
To cultivate a culinary expert who creates food taste, nutrition and value of food using various ingredients
History
1954 Establishment of Dongah Academy
1979 Established Daejeon College of Food and Nutrition
1988 Changed into Food and Nutrition Department, Woosong Information College
2009 Changed into Food and Nutrition Cooking Department
2010 Changed to Division of Food and Nutrition, Woosong College
---
Career Pathway
Food and Nutrition Specialty
Intern nutritionist
Nutritionist
A senior nutritionist
Culinary Science
Cook helper
Cook
Head Chef
Master Chef
Year
2
5
7
10
12
---
Department Specialization
Qualification
Operation of national examination and certification program
At least two major qualifications
Strengthening educational-industrial cooperation
Finding educational-industrial cooperation partners and strengthening relationship
Practice field student through educational-industrial cooperation
Global Talent Development
Participation in strengthening foreign language skills
Overseas short-term food culture training
---
Employment after Graduation
Nutritionist

School, industry, hotel, hospital, public health center, child care facility, social welfare facility

PR industry nutritionist

Food companies, pharmaceutical companies, functional food companies

Well-being industry nutritionist

Sports center, obesity management center, diet specialist company

Cook

Cooks for hotels, restaurants, professional restaurants, hospitals and public institutions

food stylist

Food Styles and Catering Companies

Instructors and teachers

Cooking Instructor, Vocational School Teacher

Food expert

Health workers, laboratories, food industry and oil companies Quality control
Diet supervisor of sports center, obesity management center
Health consultant of Food Company
Menu developer, restaurant establishment