Health Care · Education · Welfare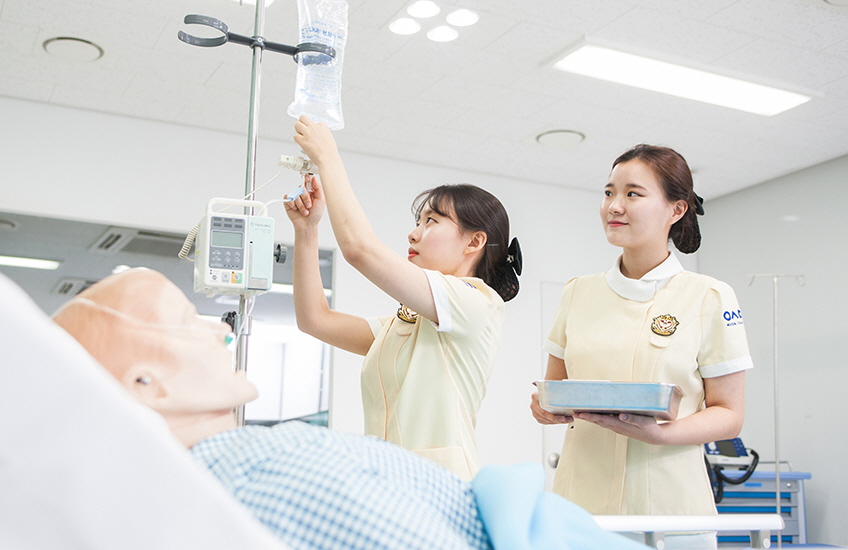 Vision & Objectives
Philosophy

3H Humanism (Health) / Health Healthy Body and Spirit / Honesty Truth and Sincerity

Vision

3P (Personality, Professionalism, Practice)

Objectives

Based on ethics and humanity, we are fostering a global professional nurse who is in charge of human well-being and health.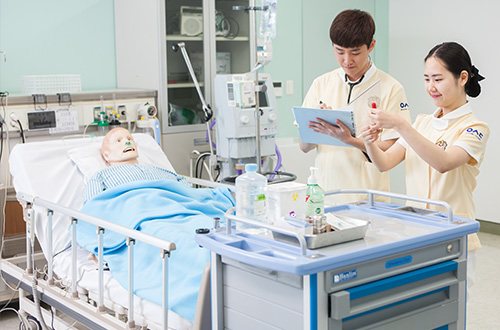 A true expert with competent full-time nursing skills in clinical settings Nurturing professional nursing professionals
In 2010, the newly established Nursing Department aims to educate professional nurses with competitiveness by taking advantage of the unique characteristics of the training program of Woosong Information College, which is to train true and capable experts.
To this end, we operate high school courses to ensure the competence of clinical nurses with practical competitiveness by securing advanced practice rooms and various clinical practice sites such as operation-oriented curriculum management and simulation center.
Educational Objectives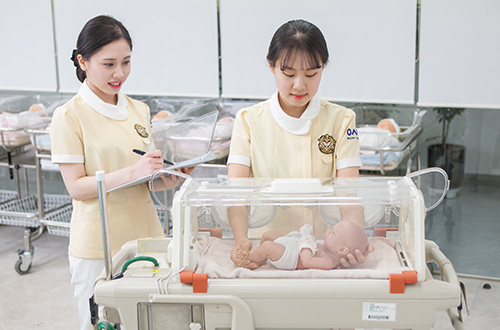 We nurture professional nurses with high ethics and warm hearts, who fulfill their roles and responsibilities and cooperate with other fields for health improvement, disease protection, health recovery, and welfare. (PO 3, 4, 6)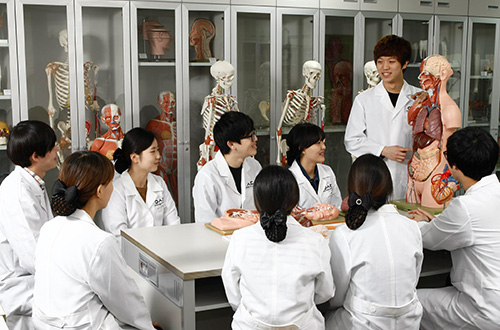 We cultivate global leaders equipped with research capabilities that contribute to healthcare not only in Korea but also overseas. (PO 7, 8, 9)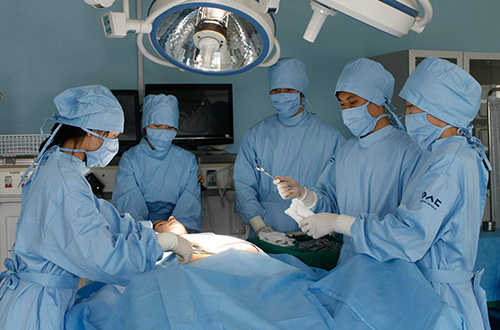 We nurture creative professional nurses with practical competence applying skilled nursing skills by utilizing nursing process in various nursing sites. (PO 1, 2, 5)
Learning outcomes (PO, Program Outcome)
P01 Apply nursing skills based on scientific knowledge integrally to practice.
P02 Select and execute core basic nursing according to the nursing situation.
P03 Apply therapeutic communication through efficient interaction
P04 Understand and explain interdisciplinary partnerships to address health problems.
P05 Apply the nursing process based on critical thinking.
P06 Understand nursing professional standards and legal and ethical standards and integrate them into nursing practice.
P07 Understand and compare the principles of nursing leadership.
P08 Understand the necessity and basic procedure of nursing research
P09 Recognize changes in domestic and overseas health care policy and cultivate global nursing capacity.
---
Career Pathway
overseas nurse, research nurse, nursing officer, Public officer (nursing, health)
Master's / Doctorate degree
Faculty Member
Clinical Nurse
Professional nurse
Nursing manager
Head nurse, Director of nursing
Year
3
5
7
9
11
13
15
---
Department Specialization
Specialization Curriculum system
semester 4 semester system
Expertise as a nurse + Acquire language skills for global competency
semester 4 semester system
four-year graduation

Graduated from woosong college nursing department for 4 years (acquired korean nurse license)
→ Acquire bachelor's degree in nursing
Specialization curriculum
Various foreign language classes
Choosing either Japanese or English gives students the opportunity to cultivate foreign language skills from grade 1 to grade 3. Native conversation classes and classes from famous English and Japanese speakers
Become Familiar with Medical Terminology Naturally by Taking Major Courses from Native American Professors
Choice of lectures according to individual level through school opening and foreign language courses
Practical training facilities and curriculum management
Training in nurses' job skills is provided at the actual hospital by practicing in a sol-hospital similar to a real hospital with a government-of-the-art hands-on training environment.
The high fidelity simulator is available for adult, female, and child and baby. Students will practice the role of actual nurse for 30 weeks in total simulation lab.
Operate various certification programs
BLS Provider (American Heart Association), First Aid Instructor, MOS Licensing Focus on Strengthening Students' Capabilities
Operate various personality programs
In order to cultivate nurses who have not only professional knowledge but also humanity with ethics and humanity, we run the curriculum of "Personality and Self-development" and "Personality and Leadership"
Male student specialization university
A male nurse with 80 (40) male and 40 female (40)
---
Employment after Graduation
| | |
| --- | --- |
| Clinical Nurse | A nurse must complete a nursing education at a university or college majoring in nursing, and then pass the national examination, As a person who has acquired health, it is necessary to provide health and medical care through scientific and artistic care to Recovery, maintenance, and promotion. More than 80% of nurses are general hospitals, medical clinics, nursing hospitals medical institutions such as oriental medicine hospital, special hospital examination center, organ transplant center, and home nursing shop |
| Nursing or Public health Officer | As a nursing or public health officer, the Ministry of Health, Welfare and Family Affairs, Disease Control Headquarters, And contribute to the health promotion of local residents. Examination conducted by the Ministry of Government Administration and Home Affairs and each city / province You must pass. |
| Industrial Nurse | Workers in the workplace can act as health managers to manage their health. In other words, you can work as an industrial nurse at the workplace or at the health management agency. |
| Professional Nurse | Specialist nurses are trained in anesthesia, health, psychology, infection control, home, industry, emergency, elderly, critical, hospice, Clinical nurses, and nurses with a licensed nursing practice for more than three years You must complete the professional nurse training course as an experienced person and pass the professional nurse qualification exam. |
| Maternity Nurse | As a nurse license holder, after completing the one-year midwife training course at the Ministry of Health and Welfare designated medical institution You must pass the midwife national exam. After qualification, you can open a midwife or open a postpartum center. |
| Case Management Personnel | For the health management of health insurance, medical benefits, industrial accidents insurance, long-term care insurance for the elderly, National Health Insurance Corporation, 232 municipalities and labor welfare corporations (industrial accidents insurance). Generally Clinical practice requires more than 3 years of experience. |
| Insurance Evaluation Nurse | Health insurance, industrial accidents insurance, auto insurance, medical insurance, or life insurance or non-life insurance companies Conduct inspections related to insurance payments related to accidents or diseases. Generally, it requires more than three years of clinical experience. |
| Nursing Officer | Health insurance, industrial accidents insurance, auto insurance, medical insurance, or life insurance or non-life insurance companies Conduct inspections related to insurance payments related to accidents or diseases. Generally, it requires more than three years of clinical experience. |
| Overseas Employment | After obtaining licenses for nurses in the US and other countries, you can become a nurse overseas. |
---
Certificates
National Certificate (Korea National Health Examination Institute)
Korean Nursing License
Health education certificate
Major related private qualifications
BLS Provider
First Aid Instructor Certification
Elderly health educator certificate
Osteoarthritis self-help management instructor certification
Laughter therapist certificate
Smoking Cessation Certificate
Qualifications for completing and acquiring a certain period of training after obtaining a nurse license
Professional nurses (13 areas)
Foreign nurse license including US nurse
---
Facilities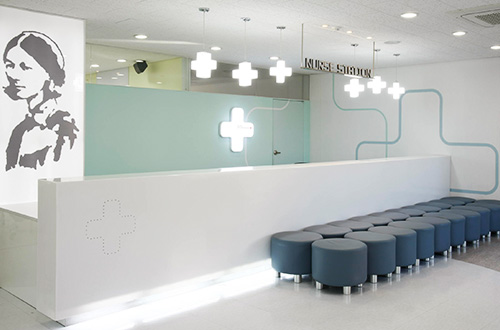 Sol-Hospital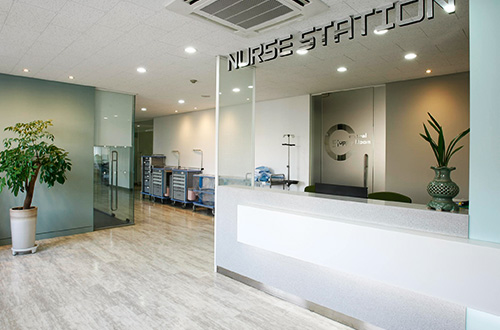 Nurse Station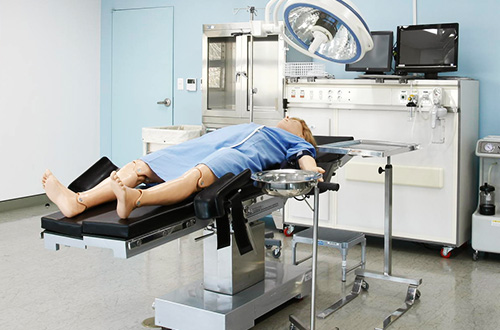 Simulation practice room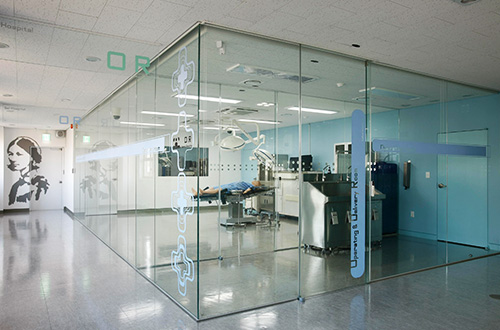 Surgery room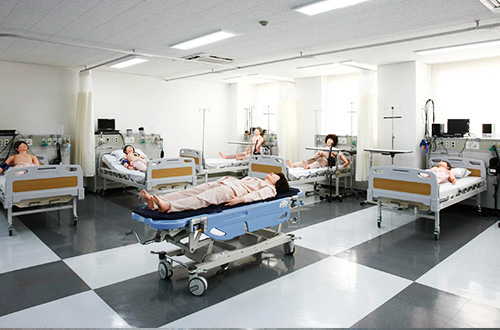 Basic nursing practice room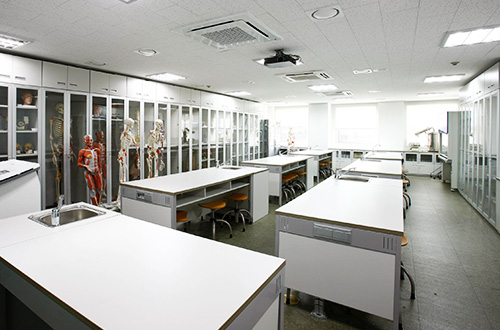 Basic science practice room